CA Foundation All Subjects Combo Live Batch by SSEI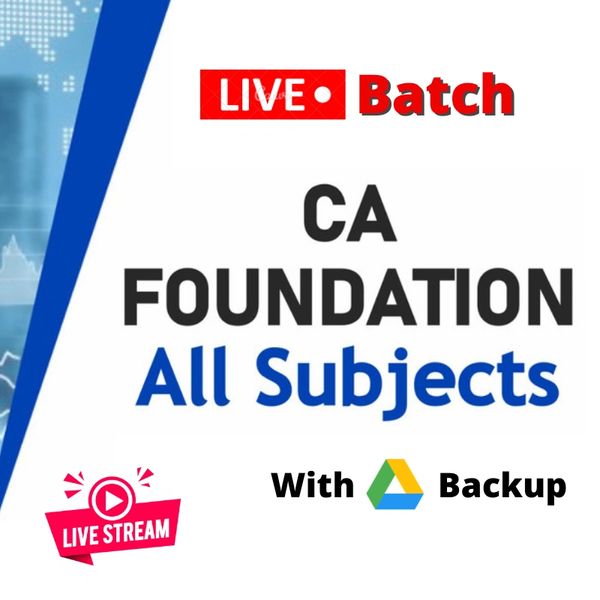 CA Foundation All Subjects Combo Live Batch by SSEI
Note: 20% discount for those students who have obtain 90% or above marks in Maths / Accounts / Economics in Pre Boards Exams. Use Code - TWENTYOFF. Also mail us Pre Board Exam Marksheet on sales@studyathome.org for availing this 20% discount offer.
Batch Started from 28 April 2021
No. of Lectures:        240
Video Duration:        550 Hours
System Requirement:
Minimum Quad Core(32 bit/64 bit)Processor, 2.10 GHz, 4 GB RAM, 1 GB Graphics, WINDOWS 8/WINDOWS 8.1/WINDOWS 10, 20GB Disk Space Required.
Does Not Support: Quad Core/AMD Processor, DESKTOP / APPLE / LINUX / VIRTUAL MACHINE ARE NOT ALLOWED & NOT SUPPORTED.
Platform: Lectures will be played only on Laptop
Reviews