Paper 2 - Company Law (CS Executive New Syllabus Module I) by CS Tushar Pahade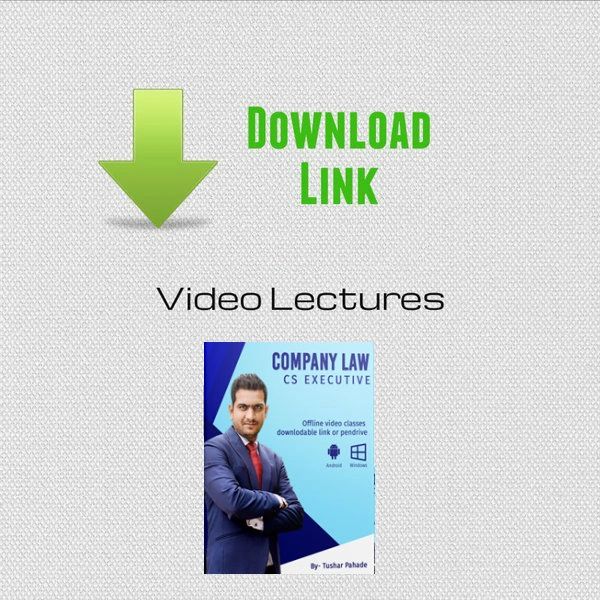 Paper 2 - Company Law (CS Executive New Syllabus Module I) by CS Tushar Pahade
Video Duration: 70- 80 Hours Approx
Hard Copy if Opted - Provided in 2 Parts (1st in Mid July & 2nd in Last July)
Lecture Upload started on 15th June 2018. Video Lecture will be uploaded every week till 25th Aug 2018.
PD or SD Card Option will be available after 25th August' 2018. 

Minimum system requirements
1. Operating System:
Windows 7 Home Premium Service Pack 1 or above, Windows 8, 8.1, Windows 10. (NOT Compatible With: Windows XP, Windows Vista, Windows 7 Starter, Windows 7 Basic, Windows 7 N Edition, Windows 7 K N Edition, Apple)
2. Ram: 2 GB free memory
3. Processor: Core 2 Duo 2.0 GHz and above.
4.For Android (Lecture will not Run in Android 5.& 5.1, it can run below and above 5.0 & 5.1)
Reviews