Paper 2 Cost & Management Accounting (MCQ's) For CS-Executive by CA Raj K Agrawal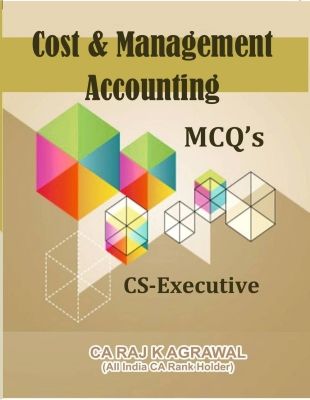 Paper 2 Cost & Management Accounting (MCQ's) For CS-Executive by CA Raj K Agrawal
This book incorporates all concepts in simple language and contains numerous MCQ's as per revised syllabus of ICSI for CS-Executive.

If e-Book Option is selected:
1. Encrypted eBook along with Key shall be provided via email on registered email id within 24 to 48 hours.
2. eBook can be viewed on a maximum of 3 Systems.
3. eBook cannot be printed or copied.

If Physical Book Option is selected - Physical Book would be sent via courier.
Reviews