Paper 4 (Part 1) - Business Economics (CA Foundation) by CA Aishwarya Khandelwal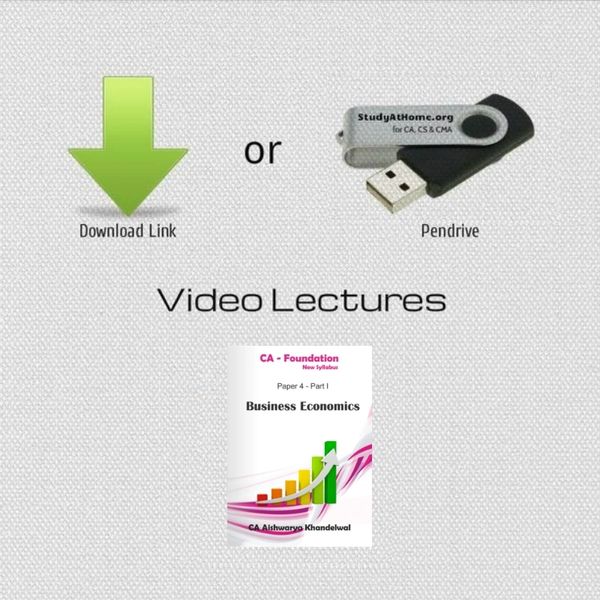 Paper 4 (Part 1) - Business Economics (CA Foundation) by CA Aishwarya Khandelwal
During the nationwide lockdown period, we shall provide Download Link with 
e-Book. Physical delivery will start after lockdown is over.
No. of Lectures:    32
Video Duration:     37 Hours
Lectures via Download Link or Pendrive: 

1. If Download Link Option is selected - A Link to download lectures purchased would be sent via email, once lectures are downloaded it would run completely offline i.e. without internet. 
2. If Pendrive Option is selected - Lectures in Pendrive would be sent via courier.
Reviews